Draw, color and animate with Marvel Creativity Studio! Grab the smart stylus and join all your favorite characters to create awesome artwork!
Over 50 professionally illustrated Color and Draw pages!
The stylus gives you unlimited access to all current AND future characters!
NO IN-APP PURCHASES REQUIRED!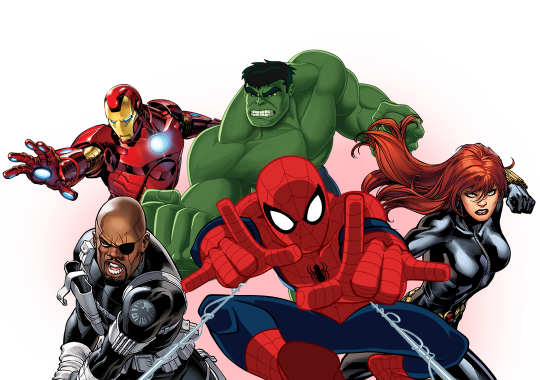 Draw
Learn to draw your favorite characters
with an interactive grid system and
unique "Drawing Scope!"

Stylus Feature
Control your line thickness wirelessly
and draw with precision!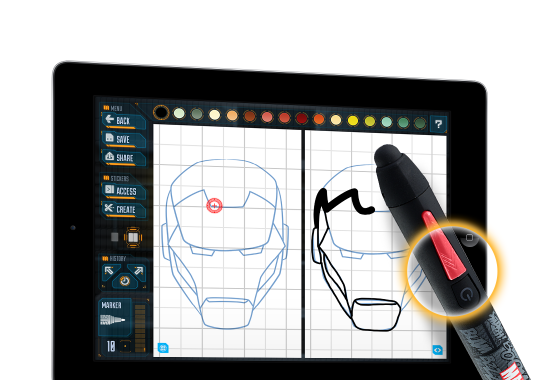 Color
Over 8 drawing tools and 60 vibrant
colors add flare to your creations!

Stylus Feature
Wirelessly select any
drawing tool with a click!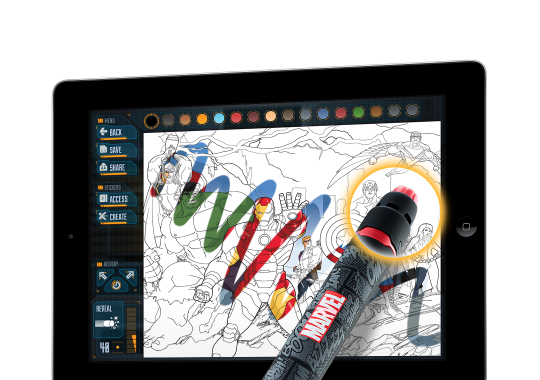 Assemble
Build and animate action scenes
with tons of character stickers,
sound effects, speech bubbles and
backgrounds!

Stylus Feature
Shake the stylus to quickly undo
and retrace your steps!